I'm a fan of podcasts, especially those that make me think, intrigue me, teach me something new, and/or challenge my world view. And when it comes to entertaining and engaging podcasts, we are spoilt for choice! So, if you're on the hunt for a new podcast to become engrossed in, here are a few gems that offer a statistical flavour.
More or Less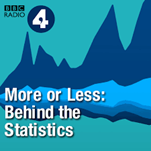 This renowned BBC Radio 4 podcast is "devoted to the powerful, sometimes beautiful, often abused but ever ubiquitous world of numbers". An investigative podcast, More or Less takes you on a journey to explain and explore the accuracy of statistics encountered in our daily lives in an entertaining and accessible way. As the podcast typically tackles statistical issues related to news topics in the UK, many of the recent episodes have focussed on COVID-19. Fascinating as these episodes are (and they are extremely interesting and informative!), I'd encourage you to checkout the back catalogue. There's a wealth of intriguing episodes, such as: 
Stats + Stories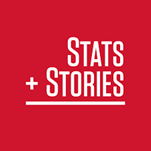 A collaboration between the American Statistical Association and Miami University, Stats + Stories explores the "statistics behind the stories and the stories behind the statistics". In each episode an expert guest (or guests) shares a story on a topical statistical idea, issue or myth. In a nutshell, they use statistics to study a  story and use stories to bring statistics to life. Recent episodes include:
The Random Sample

Funded by the Australian Research Council Centre of Excellence for Mathematical and Statistical frontiers, this podcast shares stories about mathematics, statistics and the people involved. It provides a fascinating glimpse into the world of statistics, and how statistics often play a crucial role in areas we don't expect. Some of my favourite episodes include:
Royal Statistical Society

The Royal Statistical Society is one of most renowned and prestigious statistical societies in the world. Its events often feature distinguished statisticians talking about interesting things. Luckily for us, many of these talks have been recorded and been made available as a podcast, including:
Planet Money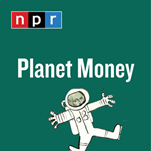 This popular NPR produced podcast uses playful storytelling to explore important and complex topics related to the economy – generally that of the USA's. Although focused on economics, statistics permeates throughout this podcast. Thus, listening to this podcast not only teaches you about popular economic issues but it also provides you with insights into how individuals, businesses and governments use statistics in their decision making. Some episodes from 2021 are:
Freakonomics Radio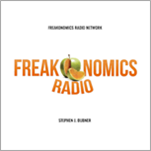 Ok, so like Planet Money, another USA podcast that discusses economics with statistics and statistical thinking featuring strongly. A great podcast for those of us interested in socio-economic issues and statistics, Freakonomics offers new perspectives that may change the way you think. One of the first episodes I listened to, provocatively titled How much do we really care about children? discusses car seats, the unconvincing safety data and the unintended consequence of the policies we create. To help whet your appetite, here are a few other episodes:
About the author
Dr Vanessa Cave is an applied statistician interested in the application of statistics to the biosciences, in particular agriculture and ecology, and is a developer of the Genstat statistical software package. She has over 15 years of experience collaborating with scientists, using statistics to solve real-world problems.  Vanessa provides expertise on experiment and survey design, data collection and management, statistical analysis, and the interpretation of statistical findings. Her interests include statistical consultancy, mixed models, multivariate methods, statistical ecology, statistical graphics and data visualisation, and the statistical challenges related to digital agriculture.
Vanessa is currently President of the Australasian Region of the International Biometric Society, past-President of the New Zealand Statistical Association, an Associate Editor for the Agronomy Journal, on the Editorial Board of The New Zealand Veterinary Journal and an honorary academic at the University of Auckland. She has a PhD in statistics from the University of St Andrew.